6
August 2016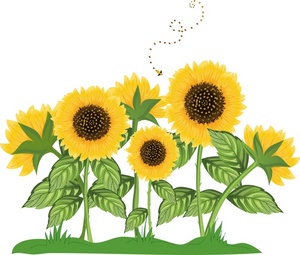 Countrywool News

How are you doing on your own journey through the HUDSON VALLEY YARN SHOP CRUISE? I have handed out over 100 free sheets of MAGNETIC NOTES to cruisers who have stopped by, and collected 3 filled Passports. Those lucky cruisers are registered in the drawing to win
$800 in yarn/knitting supplies !!!

Register for the cruise here at Countrywool or any of the shops listed ($10 gets you a neat tote bag with the logo below and your passport), pick a route and plan your stops.
You'll have until September 5 to get to as many as you can.
Ready for the hand spinning event of the year? Countrywool will be sponsoring a SPINZILLA team in October.
Sign ups start September 1. Save the dates! Join TEAM COUNTRYWOOL as we spin as many hours as we can that week, totaling up the yards we make and entering our collective results to the national contest. You need not be present to be enrolled, or an experienced spinner!
We have our own TEAM COUNTRYWOOL thread on the Ravelry group SPINZILLA. Come check us out here. Lots of spinning tips and how to's will appear.




While we are gearing up for the event, SPINNING CLINICS are offered every Monday night (preregistration required)
starting August 1. Get out your wheel/drop spindle and
call/text BY SUNDAY NIGHT.
If we have at least 2 bodies, we'll have the class that week. More info here.



Our July yarn, SIMPLICITY, stays on sale until 7/31/2016, but, THEN...
Mini Mochi is ON SALE in AUGUST at 20% OFF
Hurry in while the selection is still good.
Remember, I flood FACEBOOK with free patterns using the sale yarns,
so make sure you check out all the offerings there in August.
Did you miss the Fair Isle inspiration of the
Cape Ann Spring Knitting Retreat last April?
Due to popular demand, we are keeping it going at the

Summer and Fall Knitting: Fair Isle Clinic
Sundays 11 - 2
August 14 September 11 October 9


This 3 month workshop will be a fun adventure for fearless color loving knitters.
We'll meet officially once a month at Countrywool,
but weekly meetings are not out of the question.
Learn two handed, two color stranded knitting and how to get that
FABULOUS shading effect that makes us breathless with its beauty.
Plan for a project using the colors YOU love,
as we explore Color Dominance theory and experiment a bit.
With 3 sessions, there's plenty of time to make the cowl.
Bring yarns from your stash or enjoy a 15% discount
on yarns you purchase.


details and registration: here

Our Fall Knitting Retreat at Winter Clove Inn in Round Top, NY is open for registration!
We'll be playing with Elizabeth Zimmermann inspired knitting projects. On the short list are: learning various ways to do short rows; I-cord edgings and we'll tackle her classic RIB WARMER (below), which I wear a lot in the shop and has elicited many comments. And we will tear apart her formula for circular shawls so you can design your own or make a Countrywool version.
Each day will end with a Knitter's Stretch session.
Sign up now!
(If you just want to come and knit, relax and just absorb, that's fine.
Be sure to bring your copy of KNITTING WORKSHOP with you)

If you love free patterns and quick knit ideas,

you will find Countrywool's daily post on Facebook very useful.

"LIKE" the page and under that LIKE button, click on "see first"

to get the patterns in your daily news feed.










Here's one of the 5 patterns posted
last week...



Who couldn't use a lace cardigan for the summer?
Take advantage of SIMPLICITY at 20% off and put a few skeins to work in your knitting basket to make this FREE pattern.

→ http://www.ravelry.com/patterns/library/surry-hills
Happy summer!
Claudia